Search for Certainty – 1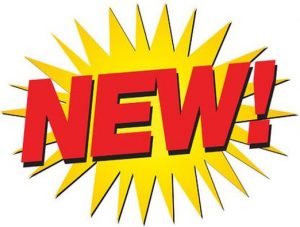 Each lesson now includes FREE Microsoft PowerPoint slides featuring new high-resolution graphics for you to download and use offline!
What joy and excitement await you as you delve into the Word of God and help others to discover its life-changing truths. Now you can take, and/or facilitate (for example in small groups), Bible study lessons from your computer, your iPad, smartphone or any other mobile device – all you need is Internet access. An electronic, downloadable, copy of the Bible (KJV) is included for use in reviewing the Scriptures referenced in each lesson. This presents numerous possibilities to conduct Bible study and evangelism outreach.
Some of the lessons include video presentations from Pastor Mark Finley on the topic of the lesson, plus his lecture notes. What a tremendous resource and blessing to you as a Bible student, instructor or as a Christian seeking a deeper understanding of God's Word!
The Search for Certainty-1 Bible study course is the first in the "Search for Certainty" three-course series (Search for Certainty-1, Search for Certainty-2, and Search for Certainty-3), which explores the teachings of the Bible in an easy-to-follow question and answer format. There are 30-lessons/Bible studies covered in the series, which can be used with nearly any version of the Bible. Learn how you can earn the Search for Certainty – Digital Certification Badge; it's verifiable, secure and shareable on social media. Present it to your pastor and local church leaders as you volunteer for ministry.
Over three (3) hours of insightful and inspirational video presentations from Pastor Mark Finley, plus some of his sermon notes, are included with this course.
HopeLives365 Online University is the only place on the Internet where you will find Pastor Mark Finley's computer-graded Bible study lessons, which help you learn: how to understand the Bible; how to make sense of our world; how the days we live in relate to Bible prophecy; what will happen at the Second Coming of Christ; how to find personal peace; the role of the United States in prophecy; what will happen to the effort to unite European countries; how to identify a cult; what happens when a person dies; how to grow as a Christian; what will heaven be like; and much more.
"My son, do not forget my law, But let your heart keep my commands; For length of days and long life And peace they will add to you."
(Proverbs 3:1-2)
Search for Certainty – 1 covers ten (10) lessons in two parts:
Course Curriculum Part 1:
How to Understand the Bible
Our Day in the Light of Bible Prophecy
A World in Turmoil
The Manner of Christ's Coming
How to Find Personal Peace
Course Curriculum Part 2:
The Secret of a New Life
Good God! Bad World! Why?
Revelation's Most Thrilling Message
The Bible's Longest and Most Amazing Prophecy
A Date With Destiny: The Judgment
After completing the final course in the series, you will be awarded a beautiful, personalized, digital Certificate of Completion to share your achievement with friends and family.
NOTE: A student must complete an online assessment for each lesson prior to completing the course. A score of 70% or higher is required to pass the lesson. If you score less than 70% in a lesson, you must redo the lesson and resubmit for grading. There is no cost to redo the lesson and you are given seven (7) chances for redo/resubmit. There is not a pause/resume feature in a quiz. Once you have started a quiz, you must complete it. An incomplete quiz will be counted as an attempt. Failure to get a passing score after seven attempts/submissions will result in no credit towards certification.
Dive into the Bible and emerge spiritually refreshed!
Course Curriculum Part 1
Course Curriculum Part 2
HopeLives365 Online University
Average rating:
3 reviews
Feb 14, 2020
Very insightful lessons.
Jan 13, 2020
This course has renewed my hope in Christ Jesus. It has built my faith in his coming again.
Oct 31, 2019
Thanks, I am learning more about my Bible from this course. I am from Zambia.