Week beginning March 13, 2022
Course offer of the week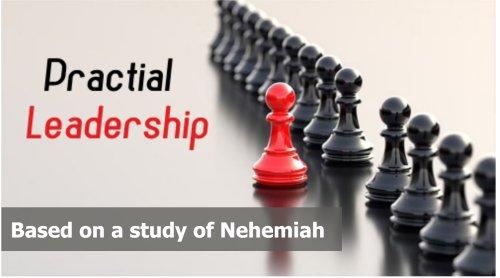 The Practical Leadership series by Johnny Wong, consisting of seven (7) online courses, is a collection of resources designed to assist local church pastors and lay leaders to develop their leadership skills and a succession of godly lay leaders to strengthen the church, fulfill God's calling for the church, and to expand the church worldwide.
Examining the biblical account of Nehemiah rebuilding the walls of Jerusalem, instructor Johnny Wong presents a compelling example of practical leadership. Nehemiah defined the reality of the situation, named a vision, and then engaged the people to accomplish it. BEST of all the entire course series is FREE to everyone! Click on any of the images below to get more details about each course in the series and instructor Johnny Wong. Learn more about becoming a supporter of /partner in ministry with HopeLives365 Online International University by clicking on the Donate image.