Structuring a Successful Social Media Marketing Campaign
By Neville Neveling
Learn how to structure a successful social media marketing campaign. Learn how to gain valuable insight into your target audience. Learn the pros and cons of various social media platforms and how to leverage them to generate Bible interests.
– Taught by Neville Neveling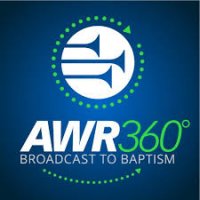 Social media marketing requires both strategy and creativity. While it may seem overwhelming, its importance cannot be overstated. It's so important that 97% of marketers use social media to reach their target audiences. Clearly, there is a disconnect between those who are seeing the benefits of social media and those struggling to get started. If the latter sounds like you, keep reading. Neville Neveling, cell phone evangelist pioneer from AWR360°, teaches you how social media marketing can help build your Bible interest list and lead many to decisions for Christ.
In this course you will:
Learn various digital media platforms for use in your social media campaign
Learn the pros and cons of each platform
Learn how to choose the right platform for your needs and optimize your campaign to reach the most Bible interests
Learn how to understand your target audience
Learn tips to optimize your social media presence for search engines. For example, how to use meta tags, hash (#) tags, and keywords
Learn the meaning of social listening
Learn how to connect with your audience through social listening