The Power of Youth Small Groups
By Pastor Jose A. Barrientos Jr.
Discover the power of youth small groups as a place where youth can learn, develop, be empowered, and have life-changing experiences. Learn applicable and practical steps for implementing youth small groups in your local church and/or community.
– Taught by Pastor Jose A. Barrientos Jr.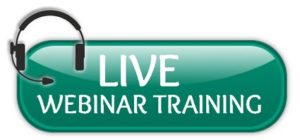 In-reach is as important as outreach. One of the best ways to make this a reality in your church and/or community is through youth small groups. They provide an opportunity to equip, empower, and support young people in a comfortable non-threatening environment.
"The Lord has appointed the youth to be His helping hand."
(Ellen G. White, Testimonies for the Church, page 64)
In this course you will:
Understand the importance of youth small groups
Learn the purpose of youth small groups
Understand the characteristics of youth small groups
Discover the benefits of youth small groups
Learn the responsibilities of the leader of the youth small group
Learn the responsibilities of the members of the youth small group
Learn the 5 W's of successful youth small group meetings
Learn how to equip, engage, and empower youth for ministry
Be able to download a pdf file of Pastor Barrientos Jr.'s presentation to review offline and/or train others
Be able to download the audio file from Pastor Barrientos Jr.'s presentation to listen offline
HopeLives365 Online University
Average rating:
0 reviews