Social Media – a Tool for Evangelism Among Youth
By Jose A. Barrientos Jr.
Learn creative and innovative ways that young people can express their Christian experiences and share their faith via social media and other online platforms. Understand the impact of technology and diversity in our ministry efforts worldwide.
– Taught by Pastor Jose A. Barrientos Jr.-Youth Director, Potomac Conference of Seventh-day Adventists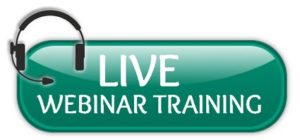 Potomac Conference of Seventh-day Adventists' Youth Director, Pastor Jose Barrientos, Jr., teaches you practical and biblical steps to use the power of social media to evangelize people of all ages.
"We as a church have a responsibility to understand social media and use it well."
(The social church: A Theology of Digital Communication" by Justin Wise)
As Pastor Barrientos explores the use of social media as a tool for public evangelism,
You will:
Review recent stats on social media (Facebook, Instagram, Youtube, twitter, etc.) and discover the most popular social media platforms
Learn how social media has impacted our society
Learn the benefits of social media
Discover several social media benefits and challenges
Learn some practical tips for a successful social media program for your organization (church or school)
Learn how to apply Jesus' method of evangelism to social media evangelism
Learn ten (10) practical lessons for successful social media evangelism
Learn, from the Bible, the 5 W's and H for planning social media evangelism
Learn how to identify resources to assist with developing social media evangelism
Expand your understanding of the topic as Pastor Barrientos answers the questions from the live webinar's attendees
Be able to download a pdf file of Pastor Barrientos' presentation to review offline and/or train others in social media evangelism
HopeLives365 Online University
Average rating:
2 reviews
Oct 20, 2019
Thanks so so much. I have benefited. May you help me get the material Pastor Barrientos presented?
Pr. Obuli
Jinja, Uganda
Oct 20, 2019
Thank you for this webinar. How can I get the materials so that I can share it with my church?
Thank you.