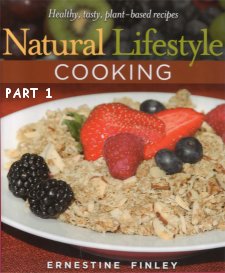 Natural Lifestyle Cooking – Part 1
Learn the healthful benefits of a delicious plant-based diet plus exercise and WOW your family with delicious home-made breads and delightful breakfast options.
– Taught by Ernestine (Teenie) Finley
What Will I Learn?
Understand basic nutrition for vegans and vegetarians
Create delicious meals with the recipes available for download
Homemade bread-making made easy, plus information on bread, grains and fiber
Making breakfast a better meal, plus information on antioxidants
Planning a balanced menu, plus information on the preparation of nutritious, well-balanced meals that are both tasty and economical
Develop skills to cook plant-based meals
The advantages of a plant-based diet, plus recipes for entrées and information on proteins
This course is structured with videos and printable handouts with the recipes, tips, and health info. Each lesson has a particular focus such as quick filling hot breakfasts, home-made bread and includes an ACTIVITY for you to complete, and enjoy, using Teenie's easy-to-make, delicious, recipes! When possible, include your family and friends in the lesson activities. At the conclusion of this course, we recommend that you also complete Natural Lifestyle Cooking – Part 2.
NOTE: At the conclusion of each lesson students are required to take a short quiz to test their understanding of the material presented. A digital certificate of completion will be awarded to those finishing the course after passing each lesson with a score of 70% or higher.
View More...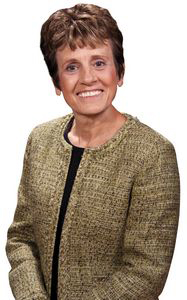 E
rnestine Finely has conducted cooking schools for more than forty years, demonstrated thousands of vegetarian dishes, and inspired audiences around the world with her practical, down-to-earth teaching style.
She has the unique ability to make plant-based healthful dishes taste delicious and motivate attendees at Natural Lifestyle Cooking schools and classes to prepare tasty, healthy dishes for their families.  She has converted her material to a two-part online course series, which is an accumulation of many of the recipes that have been taste-tested in her classes, by TV audiences, and in the Finley's family kitchen.
Learn how to cook vegan in the comfort of your home with online cooking classes whether you've cooked before or are an expert cook.
Some courses may change your thinking; this Natural Lifestyle Cooking two-part course series may change your life.
Join Ernestine (Teenie) Finley for over four (4) Hours of riveting, home-style cooking and healthful instructional video presentations in this course!
We encourage you to enroll for both courses in the series, Natural Lifestyle Cooking – Part 1 and Natural Lifestyle Cooking – Part 2.  These two unique and exciting courses combine VIDEO presentations, supplemental information and online quizzes and when taken together teach you how to:
INCREASE your consumption of plant-based foods
REDUCE your overall fat consumption
REDUCE your sugar consumption
REPLACE meats with vegetarian proteins
INCREASE the overall amount of fiber and whole grains in your diet
MAKE delicious plant-based meals for breakfast, supper, dessert and special occasions.
REDUCE your food costs
CONTROL your weight
Live to that Healthy 100 with Natural Lifestyle cooking
HopeLives365 Online University
Average rating:
0 reviews