How to Avoid Falling into Holiday Debt
By Chris Sealey
Learn seven (7) simple biblical steps to avoid falling into holiday debt. Learn several tips to increase your credit score. Discover the history of the practice of exchanging gifts during the holiday season. The biggest Christmas myths debunked!
– Taught by Chris Sealey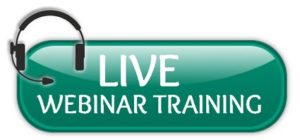 Consumers rightfully tend to feel merry about the holidays, but the ensuing debt hangover from spending racked up during the holiday season — could dampen all of that cheer. If a consumer only makes the minimum payments on credit card purchases, it could take more than five years to pay off his/her debt.
In this course, How to Avoid Holiday Debt, by Chris Sealey
You will learn:
Learn seven (7) proven steps, supported by Scripture, to avoid holiday debt
Discover the pros and cons of using store issued credit cards
Learn how to achieve a low debt-to-income ratio and why that's important
Learn tips to improve your credit score
Learn how to determine your credit utilization rate and discover the optimum value
Learn how to improve your credit utilization rate
Learn the history of the practice of exchanging gifts during the holiday season
Discover what makes the Christmas holiday season unique from others
Discover the origin of the popular greeting, "Merry Christmas"
Learn, from the Bible, how to debunk popular Christmas myths, for example, the timing of Jesus' birth
Be able to download a pdf file of Chris Sealey's presentation to review offline and/or train others
"The most important gift you may give someone this holiday season, is the gift of your time."
(Chris Sealey)
Read More...
C
hristopher N. Sealey is a Christian writer who speaks, and a Christian speaker who writes. He is a dynamic speaker and has a wonderful ability to inform and inspire audiences toward increased levels of commitment to stewardship and other Christian principles. His ministry has resulted in bringing others to accept Christ as Lord and Savior, and many more to establish a deeper relationship with Christ.
Over the years, he has allowed the Lord to use him in service in several different areas of ministry, some of which include: Head Treasurer, Finance Committee chairman, stewardship leader, and ordained elder. He is also the Dean of the HopeLives365 Online University.
God used him as the stewardship leader to motivate, admonish, and encourage the members of the many congregations to a renewed commitment to all aspects of stewardship, including sustained double-digit year over year growth in tithing and freewill offering. Here is what one of his former pastors had to say about his ministry in the Lord: "The content, in his books, is not only about the philosophy of stewardship. It explains time tested strategies, methods, and principles Chris employed as a treasurer, finance committee chair, church board member, elder, and disciple in the church of God." – Dr. Neil Reid, Ministerial Director, Georgia-Cumberland Seventh-day Adventist Conference
HopeLives365 Online University
Average rating:
1 reviews
Nov 3, 2019
Praise the Lord! Thanks, Chris.