Follow Up in Cell Phone/Digital Evangelism
Learn the meaning of the term follow-up. Learn the importance of follow-up in cell phone/digital evangelism. Learn how to conduct follow-up as a cell phone/digital evangelist.
– Taught by Neville Neveling and Gideon Pelser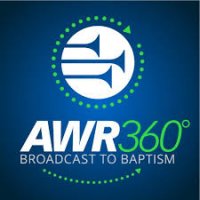 Follow-up has been defined as "the conservation, maturation, and multiplication of the fruit of evangelism." Winning people to Christ and building them up in Christ are inseparably linked together in the Scriptures. Neville Neveling, cell phone evangelist pioneer from AWR360°, teaches you the steps and tools to conduct Follow-up in cell phone / digital evangelism.
In this course you will:
Learn the meaning of the term follow-up
Learn the importance of follow-up in cell phone/digital evangelism
Learn how to conduct follow-up using three (3) specific social media / online communication platforms and which platform is best suited for this purpose
Learn the biblical concepts for effective follow-up in cell phone evangelism
Learn the pros and cons of using various social media / online communication platforms (Instagram, Twitter, Facebook, etc.) in cell phone evangelism
Learn how to identify the needs of your Bible interests using social media tools
Get a copy of the presenter's material as a downloadable PDF file