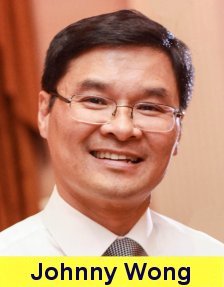 Leading Change in Complex Organizations
Based on a study of Nehemiah 2
Learn to harness the leadership skills, biblical resources, and cultural understandings needed to guide successful organizational change. Learn to diagnose organizational cultures and the role they play in change projects. You will better understand the importance of communications and teamwork in successful organizational change.
– Taught by Johnny Wong
'The work for God in this earth can never be finished until men and women comprising our church membership rally to work and unite their efforts with those of ministers and church officers.' – Testimonies for the Church, vol. 9, p.116. This statement assumes that ministers and church officers have a plan and are willing to lead the change. But making changes in a volunteer organization can be very challenging. In this course, Johnny Wong guides you through a study of Nehemiah 2 to extract 21st-century change management skills demonstrated by Nehemiah as he led successful change management efforts for his people. 
In this course you will:
Learn to harness the leadership skills, biblical resources, and cultural understandings needed to guide successful organizational change.
Learn to diagnose organizational cultures and the role they play in change projects.
You will better understand the importance of communications and teamwork in successful organizational change.
Get immediate access to resources to assist you in developing an Influence Communication Map to understand – the right people, the right content for communication, and the right sequence/timing
Complete a Leadership Application Assignment, which helps you complete an Influence-Communication Map for the change(s) you want to manage
HopeLives365 Online University
Average rating:
0 reviews