What Does the Bible Say About Global Pandemics and Plagues?
PLUS a Special Edition of Signs of the Times on COVID-19
Learn how the Bible distinguishes between pandemics (for e.g. novel coronavirus/COVID-19), pestilences, and plagues. Learn why COVID-19 is not a plague. Discover four (4) reasons, from the Bible, why pestilences and plagues fall on the earth. Learn how to boost your immune system. Download a copy of the special edition of Signs of the Times magazine on COVID-19.
– Taught by Pastor Mark Finley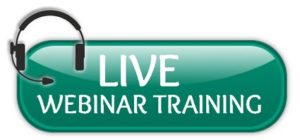 Most of us have never lived through a pandemic like the novel coronavirus (COVID-19) before, but we have heard or learned about them, for example, Ebola, SARS, and the Spanish flu. Perhaps, as you've followed the news or talked to people about the novel coronavirus (COVID-19), you have heard it being referred to as a "plague."
"Pestilences are used as a weapon by Satan to discredit God."
(Mark Finley)
Mark Finley, international evangelist, searched the Bible to find the answer to the questions: What does the Bible say about global pandemics and plagues? and does the novel coronavirus (COVID-19) meet the biblical definition of a plague?
In this course, you will:
COVID-19, Defining the Disease
Symptoms of Coronavirus (COVID-19)
Prevention and Immunity
Is COVID-19 the End of the World?
Facing the Future With Hope
Hope in Troubled Times
Discover how social distancing and quarantine were used in Bible times
Learn how the Bible differentiates between a plague and a pandemic
Get answers to questions like: Where is God in all of this? Is the novel coronavirus (COVID-19) a plague? and other questions asked by the attendees
Learn four (4) biblical reasons why pestilences and plagues fall upon the earth
Review the sequence of events in the last days of earth's history
Learn how to respond, as a Christian, to last day events like pestilences and plagues
Learn how to boost your immune system
Get twenty-three (23) Bible promises to claim during times of crisis, anxiety, and fear
This Bible study course includes the replay of the webinar / live-Bible study held by Pastor Mark Finley on March 29, 2020. Also included are:
The video replay of the webinar recording
A PDF file of the Signs of the Times magazine titled, COVID-19, Facing the Crisis With Confidence
The audio file of the webinar recording so you can download and listen offline to Pastor Finley's presentation