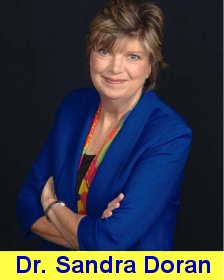 This course prepares teachers to deliver the integrated PreK-2 unit that is part of the North American Division curriculum.
What Will I Learn?
By the completion of this training you will have:
Re-examined your background knowledge and feelings regarding the three angels' messages and embraced the love of God as the basis of Revelation's warnings
Become knowledgeable in the broad principles underlying the three angels' messages of Revelation 14
Grasped the framework for teaching the three angels' messages to Prek-2 students in a developmentally appropriate manner
Gained a clear understanding of the materials needed to teach the unit
Decided on a plan of action for procuring program components
Become familiar with the NAD standards addressed in the unit
Generated ideas for combining subjects to create an integrated block to schedule the instruction
Refreshed your understanding of effective learning strategies to fully engage students in relevant discussions
Gained proficiency in asking open-ended questions to prompt students to apply new learning within a wholesome grace-oriented context
Become skilled in using before/during/after skills to teach students the two anchor texts: Three Angels in the Sky and God Makes a Plan
Learned to use research-based strategies to teach vocabulary, including contractions and words with the suffix /ed/
Gained an understanding of wet-on-wet and wet-on-dry watercolor techniques and the methods for teaching young children to express themselves through watercolor
Created your own watercolor resist using wet-on-wet and wet-on-dry techniques
Grasped the importance of using metacognitive skills through modeling and shared writing to guide students in the completion of their watercolor books
Become familiar with various options for assembling students' Three Angels for Me books
Gained the skills to provide children with the tools to self-manage during literacy rotations
Grasped the big picture of what is needed to conduct literacy rotations to accompany a guided reading program
Learned how to implement the suggested stations for literacy rotations, including vocabulary, listening center, puppets, and sentence strips
Committed to teaching the Prek-2 integrated three angels curriculum unit with fidelity and grace
Learned where to find additional resources to support your teaching
About the instructor...
S
andra Doran, Ed.D. has enjoyed working as an educator and writer within the Seventh-day Adventist Church and the larger community for more than thirty years. She is the author of seven books, hundreds of articles, and served as a columnist for the Adventist Review, Signs of the Times, and ParentTalk magazines.
Within the educational arena, she has taught on every level from pre-school through college, held top administrative roles in four schools, and worked as Associate Superintendent of Education for the Florida Conference for 15 years. Most recently, she served as founding head of North Tampa Christian Academy, creating an innovative environment for project-based learning.
Dr. Doran holds a bachelor's degree in Elementary Education from Atlantic Union College, a master's degree in religion and communication from Andrews University, and a doctorate in special education from Boston University. She currently serves as Curriculum and Creative Director of Three Angels for Kids.
Module 1: Philosophy
Module 2 : Preparing to Launch
This section does not have any lessons.
HopeLives365 Online University
Average rating:
0 reviews